$50 covers the cost of one pre-scientist to participate in the program for one school year, including envelopes, stamps, curriculum materials, and trainings.
The mission of Letters to a Pre-Scientist is to demystify science careers by creating personal connections between students from high-poverty schools and real scientists.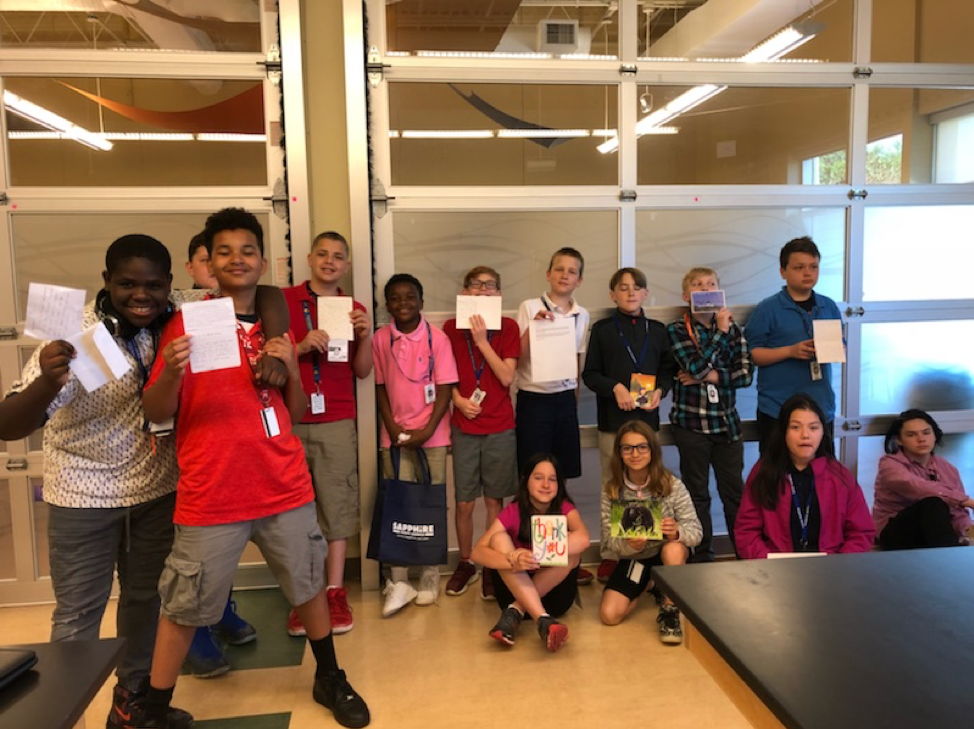 We match middle school student "pre-scientists" with scientists from around the world, who act as role models and mentors to our pre-scientists. Our program is a cross-curricular experience where students learn science while improving their reading and writing skills and broadening their understanding of world geography and culture. We believe that every student is a pre-scientist, and we aim to give them the tools they need to continue their education.
At the core of our mission is a desire to see students of all races, ethnicities, and economic backgrounds succeed in their science education. For this reason, we focus on bringing our program to schools with a high proportion of students from low-income families. As of 2013, nearly one-fifth of public school students in the US go to a school where 75% or more of the students are eligible for free and reduced-price lunch.
Each $50 "Sponsor a Pre-Scientist" donation covers the cost of one scientist/pre-scientist pair in the program this school year.
This includes the cost of envelopes and stamps, curriculum materials for the pre-scientist's classroom to use in support of the program, training scientists and teachers in program implementation, and other costs associated with facilitating each round of letters. Your support will help ensure that Letters to a Pre-Scientist can reach more pre-scientists this year than ever before.
More information about the program can be found at
www.prescientist.org
.
Please note that sponsoring a pre-scientist via this campaign does not guarantee that you will be matched with a pre-scientist this year. We match pre-scientists with their scientist pen pals based on shared interests in science and other hobbies.
SPONSOR
$4,563
RAISED
$5,000
GOAL
| | | |
| --- | --- | --- |
| | | |
| This Campaign | 67 | 91% |
| has ended. | Sponsors | Funded |
This campaign has ended.